Core Staff
Doug Kenney, Ph.D., Director of the Western Water Policy Program & Senior Research Associate, Getches-Wilkinson Center.   As WWPP Director and CU Environmental Studies faculty member, he designs and implements a comprehensive research agenda examining a variety of western water issues, including law and policy reform, river basin and watershed-level planning, and the design of institutional arrangements.Dr. Kenney is also affiliated with the CU/NOAA Western Water Assessment, exploring the link between climate change/variability and western US water management.  He has served as a consultant to a variety of local, state, multi-state, and federal agencies (including several Interior Department agencies, EPA, the US Forest Service, and special commissions), as well as national governments and NGOs in Asia, Africa and Latin America.  Additionally, he has made presentations in (at least) 20 states, 7 nations, and 4 continents.  He has a B.A. in biology from the University of Colorado, a M.S. in Natural Resources Policy and Administration from the University of Michigan, and a Ph.D. in Renewable Natural Resource Studies from the University of Arizona.
(303) 492-1296
Douglas.kenney@colorado.edu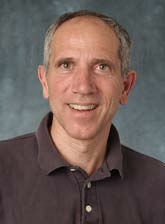 Mark Squillace, Professor of Law.   Professor Squillace's professional interests span many facets of natural resources and environmental law.  Before joining CU, he taught at the University of Toledo College of Law (where he was the Charles Fornoff Professor of Law and Values) and the University of Wyoming College of Law (where he served a three-year term as the Winston S. Howard Professor of Law). He is a former Fulbright scholar and the author or co-author of numerous articles and books on natural resource topics including water rights, mining law, air pollution, and public lands management.  In 2000, Professor Squillace took a leave from law teaching to serve as Special Assistant to the Solicitor at the U.S. Department of the Interior. In that capacity he worked directly with the Secretary of the Interior, Bruce Babbitt, on variety of legal and policy issues.  He has a B.S. in mathematics from Michigan State University and a J.D. from the University of Utah College of Law.
(303) 492-1287
Mark.squillace@colorado.edu
WWPP Research Fellows
Much of the work of the GWC is conducted through our network of Research Fellows. Three fellows currently leading WWPP projects include Larry MacDonnell, Anne Castle, and Brad Udall.
Larry MacDonnell is a nationally recognized leader on water law and policy issues, and was the first director of the Natural Resources Law Center (the precursor to the Getches-Wilkinson Center). As an Adjunct Faculty member, he has taught on various facets of water law, public land law, and natural resources law. As an attorney and consultant, his work has mainly focused on water resources and on ways to make natural resource development more environmentally compatible. His publications include numerous books, law review articles, other journal articles, and research reports.
Anne Castle was the Assistant Secretary for Water and Science at the U.S. Department of the Interior from 2009 through 2014 where she worked on water policy from the federal perspective and gained experience in working to bring together disparate interests around multi-benefit watershed-level agreements. She recently completed a visiting fellowship at Stanford University's Woods Institute for the Environment during the spring 2015 quarter. Prior to joining the Department of the Interior, she practiced water law for 28 years in Denver at the law firm of Holland & Hart.
Brad Udall was the first director of the Getches-Wilkinson Center, and is currently a senior water and climate research scientist at the Colorado Water Institute (Colorado State University). He has extensive experience in water and climate policy issues, working closely with federal research programs, and authoring numerous peer-reviewed publications on water management and climate change. He is also a member of the Colorado River Research Group (along with the WWPP's Doug Kenney and Larry MacDonnell).